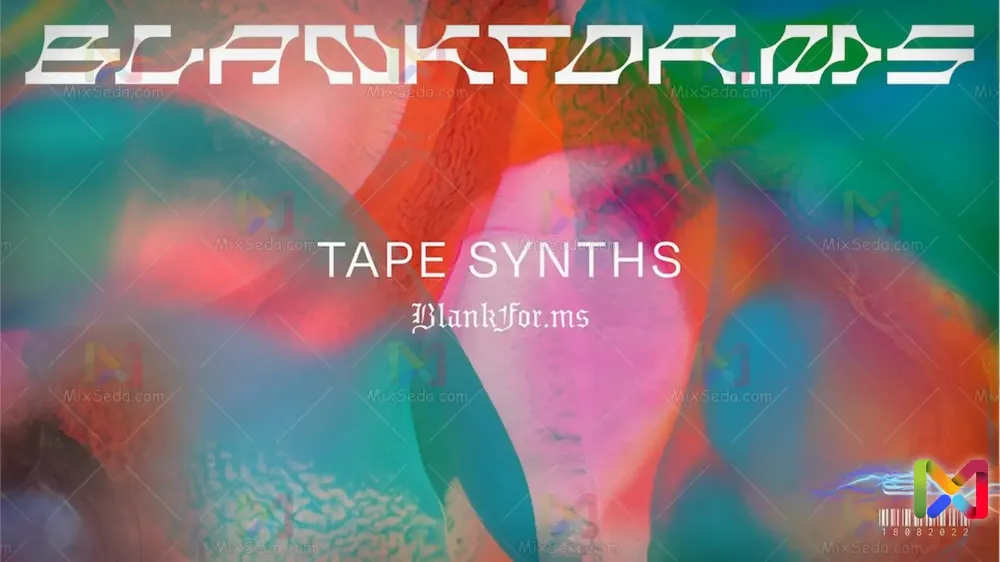 Spitfire Audio have collaborated with Tyler Gilmore aka Blankfor.ms to produce BlankFor.ms - Tape Synths, a new sample library created using the Brooklyn-based artist's collection of classic and unique tape machines, pedals and unusual gear.
The library's sounds have been created by running audio from a range of degraded tape machines through a variety of rare and classic pedals, vintage delay chips and tone-shaping devices. Devices utilised in the process include a Sony Walkman, a Library of Congress C1 cassette player, a range of Tascam machines and a Modular system. The results have been heavily processed via pitch-shifting, tape splicing, filtering, distortion, granular synthesis and more.
Tyler's initial vision for the library was to pass basic synth tones through each tape machine, which the user could scroll through with the mod wheel. Spitfire say that the idea then grew to include complex synth tones, delay circuits, analog distortion circuits and effects pedals, passed through various signal chains for degradation, flavour, colouration and vibe.
This process has resulted in over 150 layers of sounds across the main 28 presets, which are divided into Pads, Keys, and Arp categories. A further 110 presets made by BlankFor.ms himself brings the overall count to 138 presets, all of which act as starting points designed to offer users as many opportunities as possible to make the sounds their own.
A range of controls are on offer within the plug-in, with an Expression control providing an overall level for the selected patch, whilst a Dynamics slider allows users to move between the multiple layers of different processing techniques. Attack, Decay, Sustain and Release controls are present, and a Start Point function is available to cut further into the loaded sample. A built-in reverb contains seven impulse responses, ranging from short studio and rooms to long churches and halls.
Check out the walkthrough video below to see and hear what's on offer.

BlankFor.ms - Tape Synths is hosted within Spitfire's own plug-in, which is available in the VST2, VST3, AU and AAX formats, and occupies 10.5GB of disk space. The library is also NKS compatible, allowing for advanced integration with Native Instruments' controllers.
Availability
BlankFor.ms - Tape Synths is available now from the Spitfire Audio website, and is priced at £49 including VAT / €49.