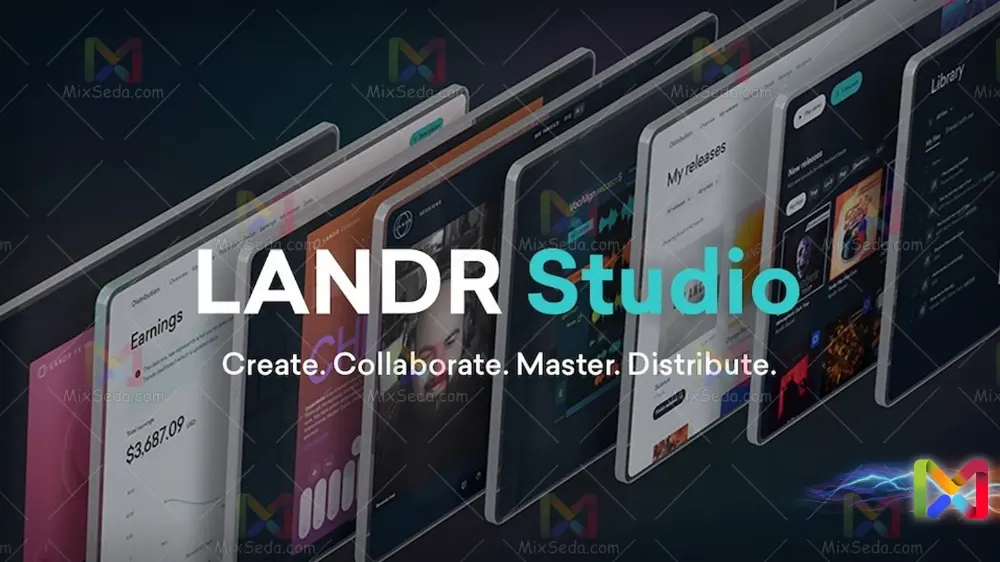 Online creation, mastering and distribution platform LANDR have introduced an all-in-one subscription package titled LANDR Studio, which they say will provide users with everything they need to make, refine, share and monetise their music.
Yearly subscribers will now be rewarded with licences from 13 additional third-party plug-in instrument and effects from companies such as IK Multimedia, UJAM, Arturia and Baby Audio, in addition to educational content from Melodics and Groove 3. More plug-ins, software and courses from Ableton and Berklee College of Music will be added in the coming months, totalling more than $2000 in additional tools.
As part of the LANDR Studio subscription, users are able to access LANDR's royalty-free sound and sample catalogue, or play loops live with the company's Chromatic virtual instrument. Video and audio meeting facilities are available for communication with collaborators, as well as an integrated file sharing system. Access to LANDR's mastering service is included, with unlimited MP3 masters and three WAV masters per month included in the subscription price. Once a project is finished, users are then able to distribute their music to over 150 streaming services and stores.
"Our goal is to meet creators of all kinds where they are, by providing the most feature-rich, high value subscription offering ever created," explains Daniel Rowland, Head of Strategy and Partnerships at LANDR and award-winning producer. "Whether they are in a high-end professional space or working on their laptop from a closet, LANDR Studio can support their creativity, help them find community, and give them the tools and education they need to realise their musical ambitions."
Pricing & Availability
LANDR Studio subscriptions are available now via the LANDR website, starting at £9 / month including VAT (annual rate).