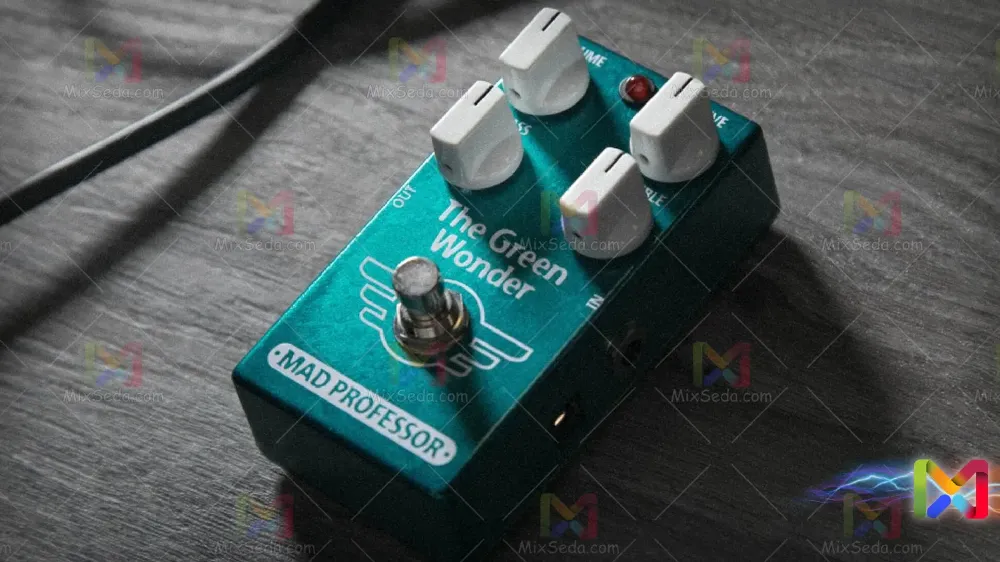 Finland's Mad Professor announce The Green Wonder, their new high output overdrive pedal. An updated version of the much-loved Little Green Wonder, Mad Professor have carefully fine tuned the design to get more versatility out of this pedal.
Harri Koski, Mad Professor CEO: "Here's our take on the ultimate green pedal!"
Claimed by the manufacturer as the ultimate high headroom overdrive/ booster pedal, guitar players will find a range of uses for it in their signal chain. The Green Wonder is designed to work well with both single coil and humbucking pickups, as well as with different kinds of amplifiers. The Green Wonder shines on clean or overdrive channels, even with heavy distortion. With its high output, this pedal provides enough level to push the front end of a tube amp into natural clipping.
The Green Wonder has Bass and Treble controls, in addition to the slight midrange bump found in the overall colouration. This allows you to cut or boost the top or bottom end, to help dial in that perfect tone with whatever gear you're using. The other knobs offer control over Volume and Drive, giving plenty of scope for a range of usable guitar tones.
Availability
The Green Wonder will be released in October 2022.