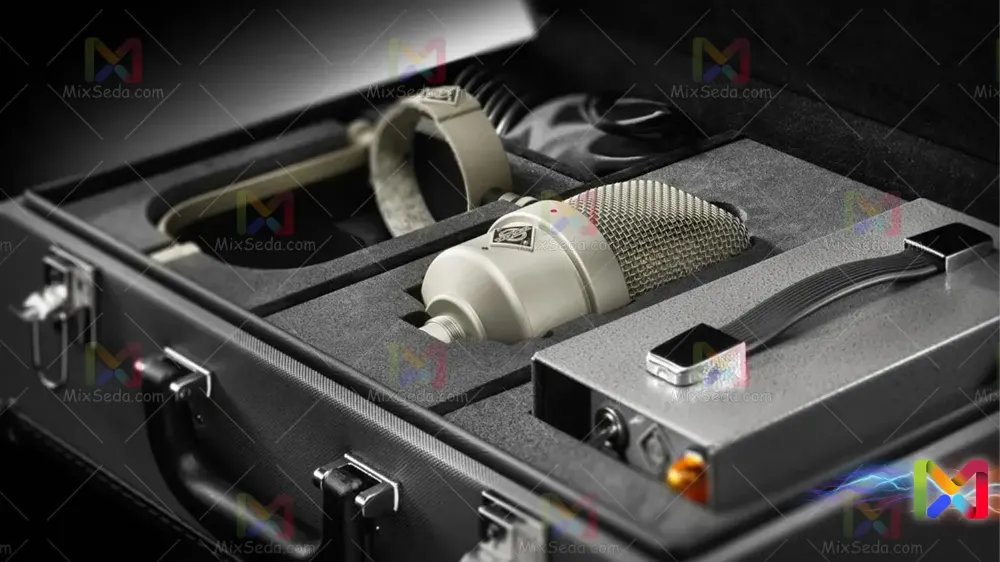 Neumann have announced the M 49 V, a reissue of their M 49 valve microphone originally released in 1951.
Built to the original specifications and by referencing design documents from the Neumann archives, the M 49 V features the same circuitry and acoustic design as the original microphone's last and most popular historical revision, the M 49 c, but is equipped with a hand-selected valve that exhibits even lower noise. Most importantly, the reissue utilises the same K 49 large diaphragm capsule which has been manufactured by Neumann with no changes since the 1950s.
"In our field tests, even renowned microphone experts could not detect any difference in sound," says Neumann Portfolio Manager Sebastian Schmitz. "In timbre and dynamic behaviour, the M 49 V is identical to a historic M 49 in top condition."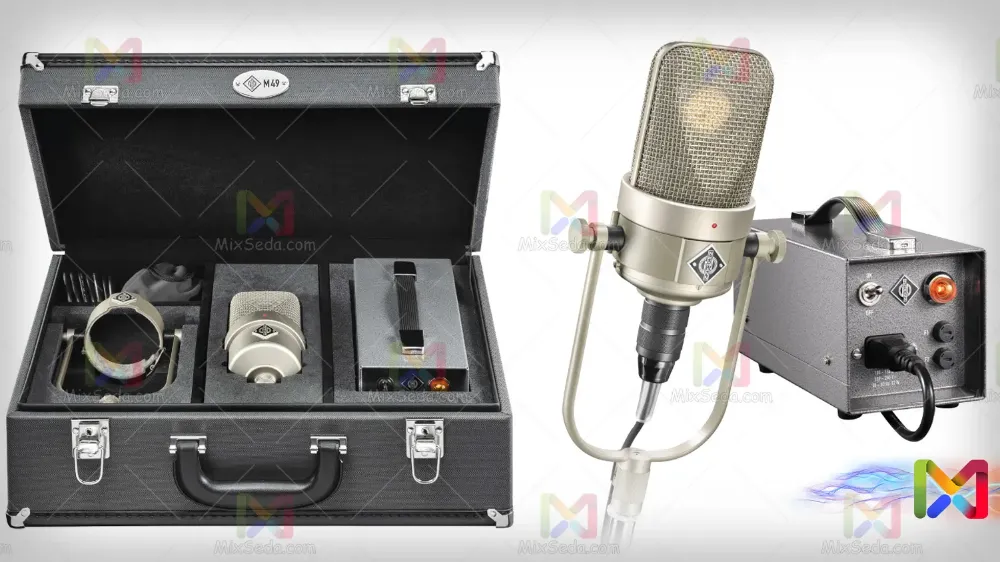 Although staying true to the sound of the original, some practical improvements to the overall design have been made. The pattern control unit still provides a continuously variable polar pattern (from omni, through cardioid to figure-of-eight), but now automatically adapts to the incoming mains voltage, and is also compatible with old M 49 microphones. The M 49 V also uses the RF-tight connector found on the historic broadcast version M 249 in place of the original's bayonet connector
Some configuration is available via internal switches, either as a made-to-order option or post-sales by Neumann Service. The infrasonic filter which protects the unit's BV11 output transformer from unwanted distortion can be lowered from 30 to 12 Hz, which results in the unit exhibiting the frequency response of the earlier M 49 (without suffix) that was available until 1957. Like the M 49 b model variant, the reissue can also be set to a fixed cardioid pickup pattern, improving the signal-to-noise ratio by around 3dB, a useful option if the M 49 V is intended to be used exclusively in cardioid mode.
The M 49 V will come supplied as a set with the remote pattern control unit, microphone cable and the classic 'yoke' swivel mount, delivered in a high-quality handcrafted case.
The release is already proving to be a popular one according to Neumann's Ralf Oehl: "Less than 48 hours after the official sales launch, we already have more than 200 orders. That's overwhelming. Especially when you consider that we can only hand manufacture about 25 pieces per month with three specially trained employees. We must therefore hope for your patience. I promise... it will be worth the wait!"
We'll be putting the M 49 V through its paces here at Sound On Sound, with an in-depth review scheduled for a future issue of the magazine.
The M 49 V will be available in August 2022, priced at €8495.