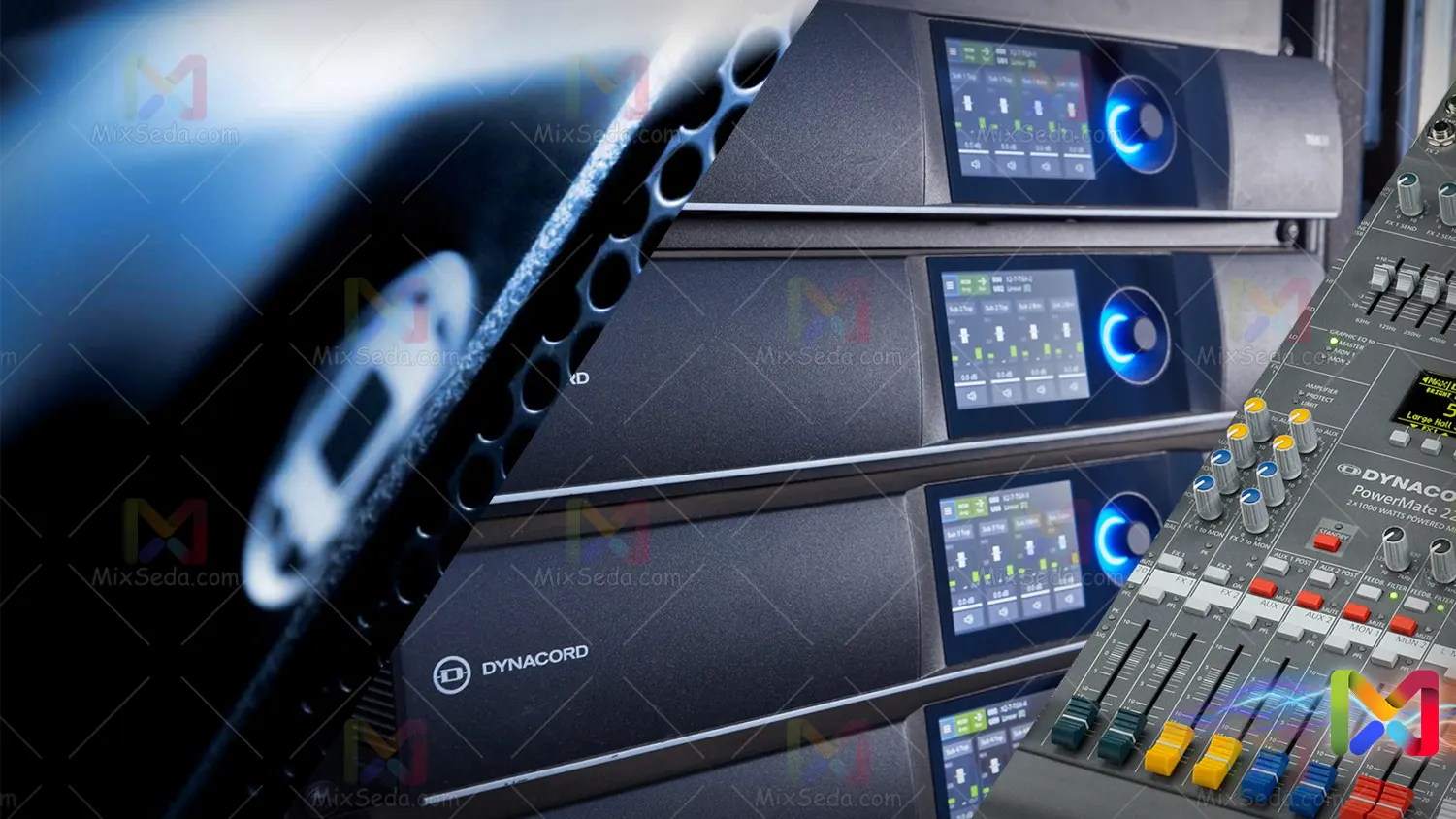 Dynacord Company
Dynacord began in 1947 with the production of the amplifier tube. After a few years and with Dynacord establishing itself in the German market, the company started producing loudspeakers. Dynacord's work gradually developed and it became one of the largest in the industry with the production of audio mixers and other audio equipment. Few people today haven't heard of Dynacord; People who are less familiar with the audio industry are also familiar with DinaCord. Dynacord currently manufactures products such as audio mixers, audio power mixers, amplifiers, speakers and public address systems.
Dynacord amplifier
The Dynacord amplifier is another flagship product of this brand. DinaCord's 70 years of experience in amplifier construction have made the company one of the best and largest amplifier manufacturers in the world. It is now considered by many to be the best Dynacord amplifier brand. In each amplifier category, whether dual-channel, 4-channel amplifier or 6-channel amplifier, DinaCord has a variety of products for customers to use. One of the most popular Dynacord power amplifiers is Dynacord sl1800 and Dynacord power sl2400, currently available on the market with a connection guarantee. Any user can use a variety of Dynacord amplifiers. School amplifier, mosque amplifier, on-board amplifier; Dynacord provided a single solution for all of these needs.
Dynacord mixer
One of Dynacord's most popular products today is the Dynacord audio mixer. In Iran, more than any other type of product, Dynacord is known for its power mixers and mixers; Dynacord 1600 Power Mixer, Dynacord 2200 Power Mixer and Dynacord 600 Power Mixer are among the most famous Dynacord products in Iran. If you ask many users for the best audio mixer or the best power mixer, they will introduce you to the Dynacord audio mixer. Even if it's a small electric mixer or a cheap audio mixer, you can still recommend Dynacord products. Dynacord mixer price and Dynacord mixer price can be considered the strengths of this product, which is very affordable for users. Dynacord mixer and power mixer can be used in a variety of applications; In the sound system of a concert hall and amphitheater, in the sound system of schools and in the sound system of mosques and tables.
On the Mixseda site we intend to provide you with training on Dynacord products ...