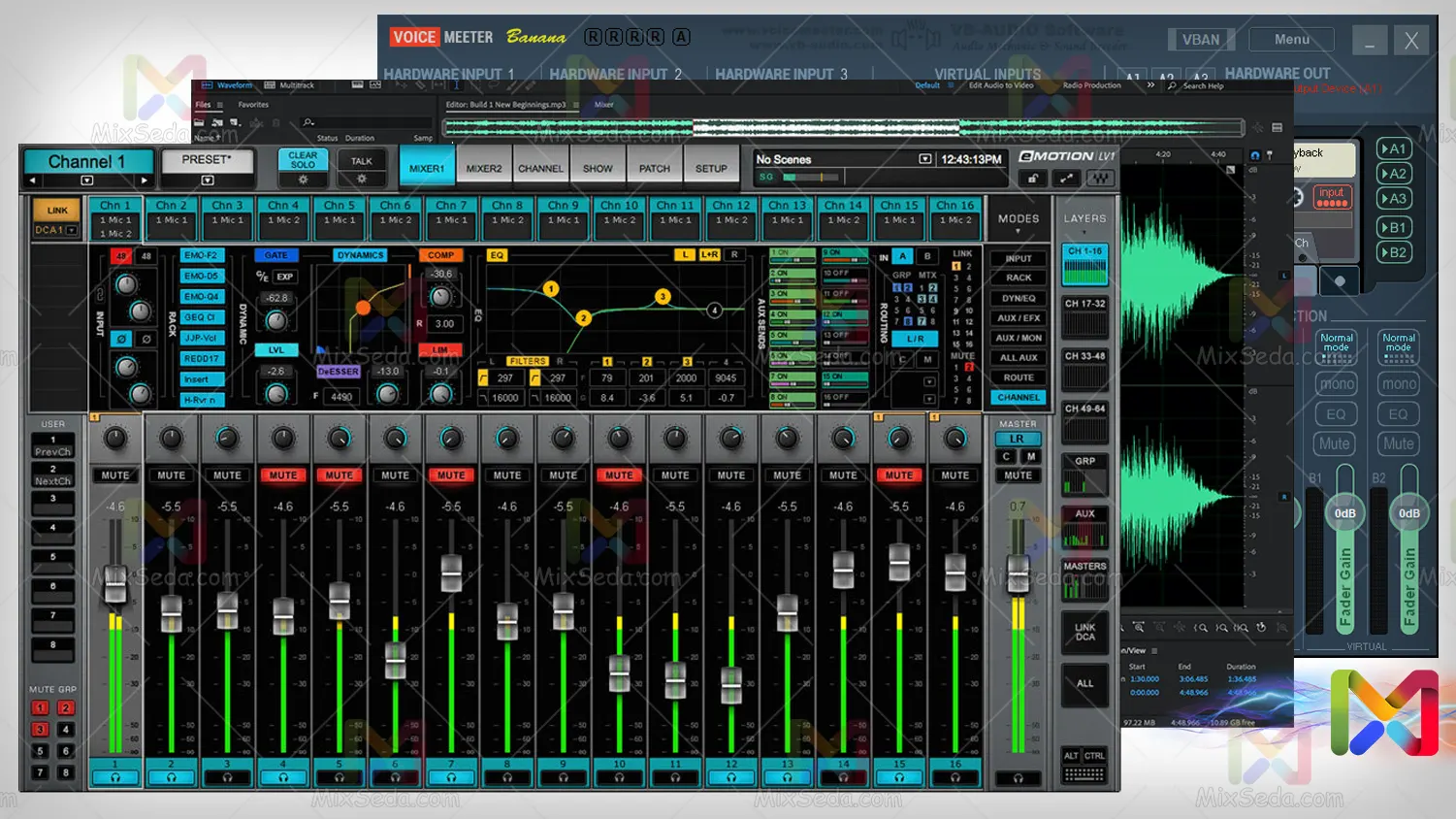 What are software mixers?
In fact, in today's world, electronic devices such as computers and cell phones have become so advanced that physical and hardware mixers are no longer required to mix sound, and software mixers can be used to compose and mix.
For sounds recorded or generated by the computer, the sounds can be combined on the computer itself. These software can mix sound like real mixers.
And take the input from the computer and the output to the sound card.
Plus, with audio production software like FL Studio, you don't need large mixers in studios.
All computer-generated sounds are combined there with virtual power supplies to create the final sound.
Examples of these mixers
Among the software mixers we can mention:
Steinberg Cubase
Studio FL
Adobe audition
HYA ONDA
sound
Audacity
Ashampoo Music Studio 2018
Garage Band
Ocenaudio
Reaper
MAGIX Samplitude Pro X5 Suite
Serato DJ
Acoustica Mixcraft recording studio